Freight Forwarding
For over 20 years, we've delivered on our service commitments. Built a trusted name in freight forwarding . a pioneer in the air freight industry, will be your strong partner in transporting your goods even to the remotest corners of the earth We offers fast, safe, reliable and cost effective delivery by all freights (Air & Surface) Across the globe . Single or complex shipments of any size can be swiftly moved and customs clearance and onward delivery arranged.
Air Freight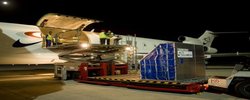 We have preferential agreements with the best airlines which provide us a guaranty of quality services. We offer innovating solutions and we deal with any kind of packages, whether small volumes or the freight of an entire airplane, or courier service.
Air Services includes
Fastest possible top-priority delivery of shipments in a defined time
Custom clearance for all imports
Front-to-end tracking of freight handling
Expert air carriers from within the Group are used to ensure efficient transportation of air cargo
Train Freight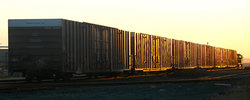 There has been a longstanding demand of Railways and for transparency in sharing of information to give the customers an upto-date business-like environment.
Truck Freight
We are one of the leading forwarders of groupage and part and full load transports. With a comprehensive and well-established network of our offices across the globe, we are able to meet our customers' demands for secure and timely transportation.
Truck Cargo includes
JIT (Just In Time) delivery, transporting only what is needed, when needed
Avoid the rising risk of cargo damage, breakage, theft, and loss
Front-to-end tracking of freight handling
Preloading cargo assures quality, prevents left-off cargo and maintains stable lead times